Study Booths
The Nook has three study booths available for you to do your homework, study with friends, or relax after school.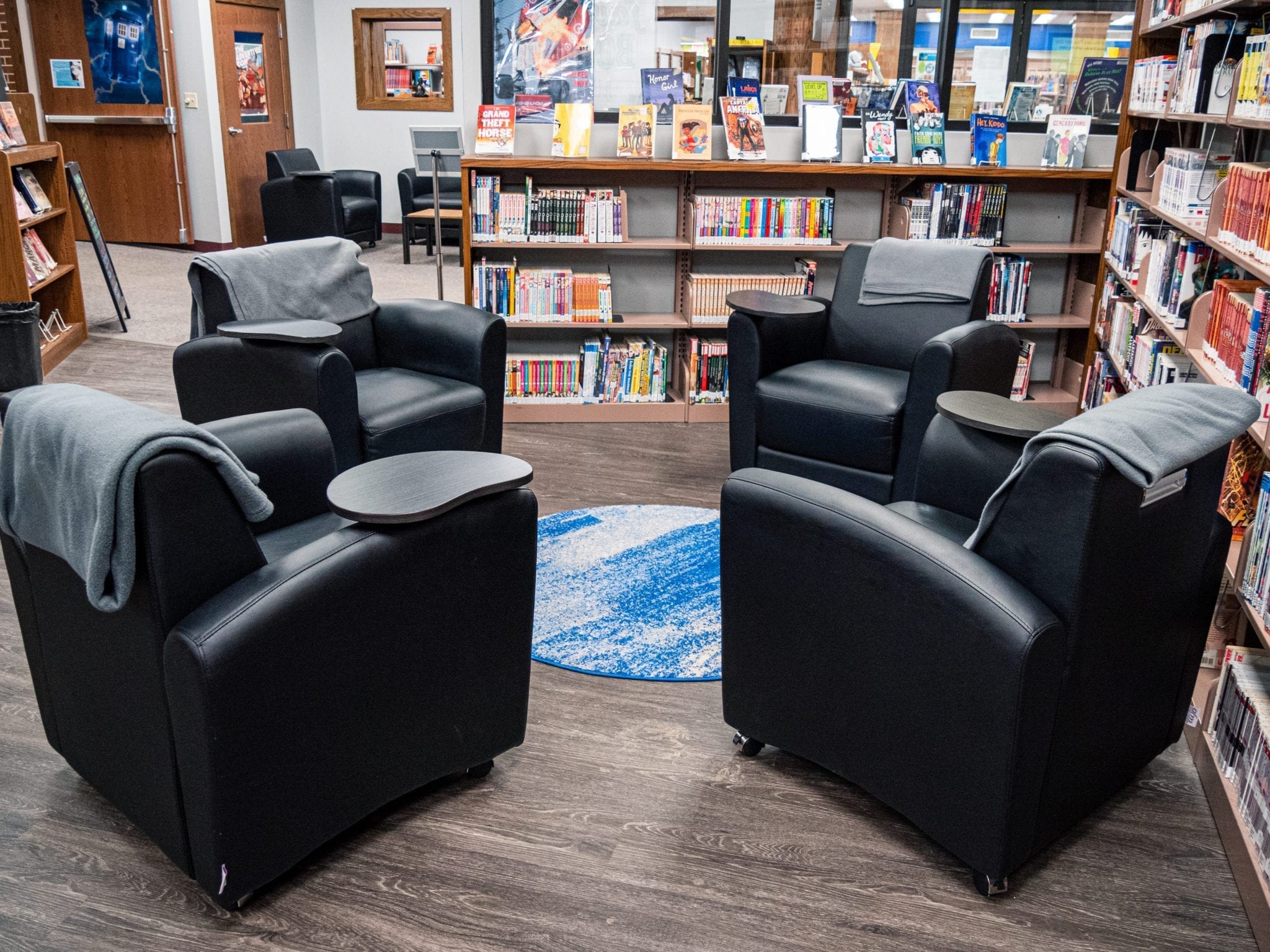 Seating Area
Pick one of the thousands of different books, choose your spot, and be transported to another world!
Gaming Area
Get cozy on a bean bag and start a game on the Nintendo Switch!