Our Children's Department is full of energy and fun!
Visit our resident zebra finches, Charlotte and Templeton, or say hi to our chinchilla, Hugo!
Leave a note or draw a picture on the drawing tables, play on an iPad, or let your imagination soar in The Roost and The Imagination Station.
Visit our "What's New?" section or explore our shelves filled with thousands of treasures for early readers and beyond!
Love to hear stories read out loud? Come in and enjoy one of our Story Time events.
The Children's Department features weekly events for children of all ages and is the go-to destination
for kids who want to explore, learn, and have a good time!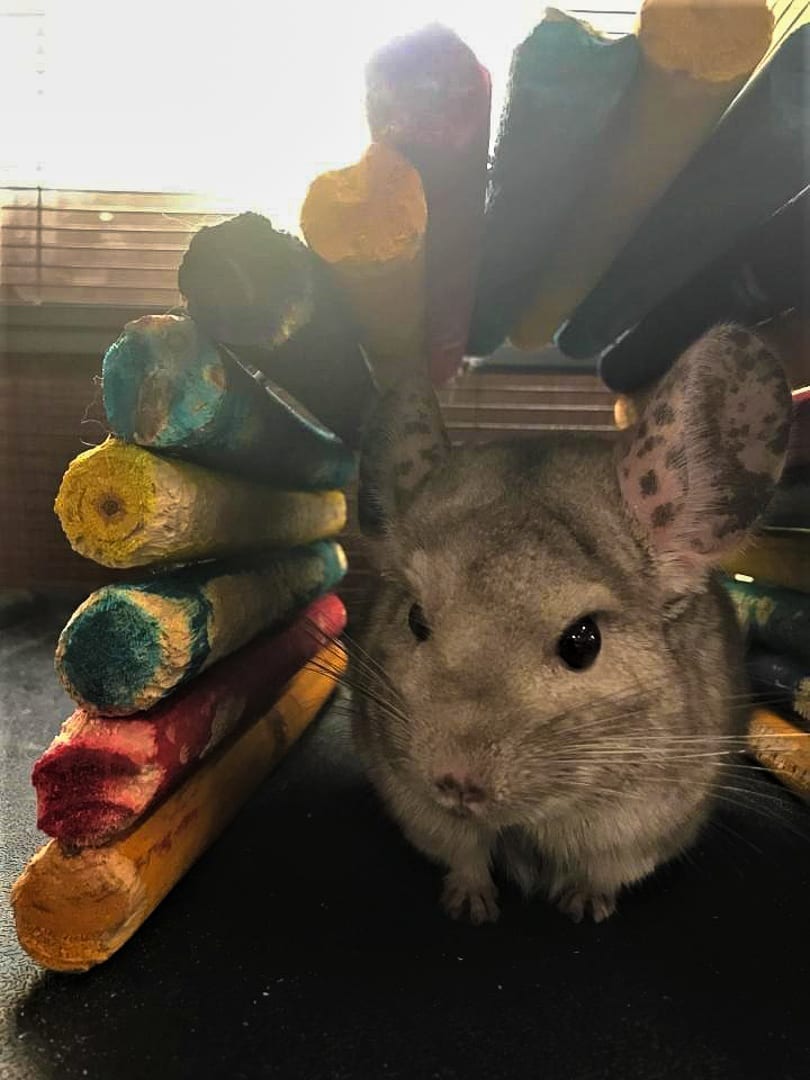 Weekly Children's Department Events
(The programs below only run during the school year.)
Tuesdays
Bookish Babies
Join us from 9:30 am to 10:30 am for this high-energy, interactive story time using flannel boards, fingerplays, rhymes, and songs.
Mini-Makers Popcorn Day
Come enjoy freshly made popcorn from 3:00 pm to 5:00 pm.
Wednesdays
Artsy Babies
Enjoy a Montessori-style art experience with stations to try paints, play-doh, collage, and more from
9:30 am to 10:30 am.
Thursdays
Dance Dance Babies
Enjoy a music and movement class focusing on gross motor skills like balance and spatial awareness from 9:30 am to 10:30 am.
Story Time with Miss Kirsten
Join us from 6:00 pm to 7:00 pm for stories, songs, games, and more.
Fridays
Homeschool @ the Library
Join us from 1:00 pm to 2:00 pm as we use science, engineering, and art to experience world cultures.
Alphabet Town
Adventure through Alphabet Town from 1:00 pm to 2:00 pm in this  interactive read-aloud session based around a letter sound theme with literacy games and toys .
Only You Can Be You
Nathan and Sally Clarkson
Are You Scared Darth Vader?
Judy Moody, M.D.: The Doctor is in
My Weird School: Fast Facts
All the Impossible Things
March on Washington
(American Girl: Real Stories from My Time) 
     By: Bonnie Bader