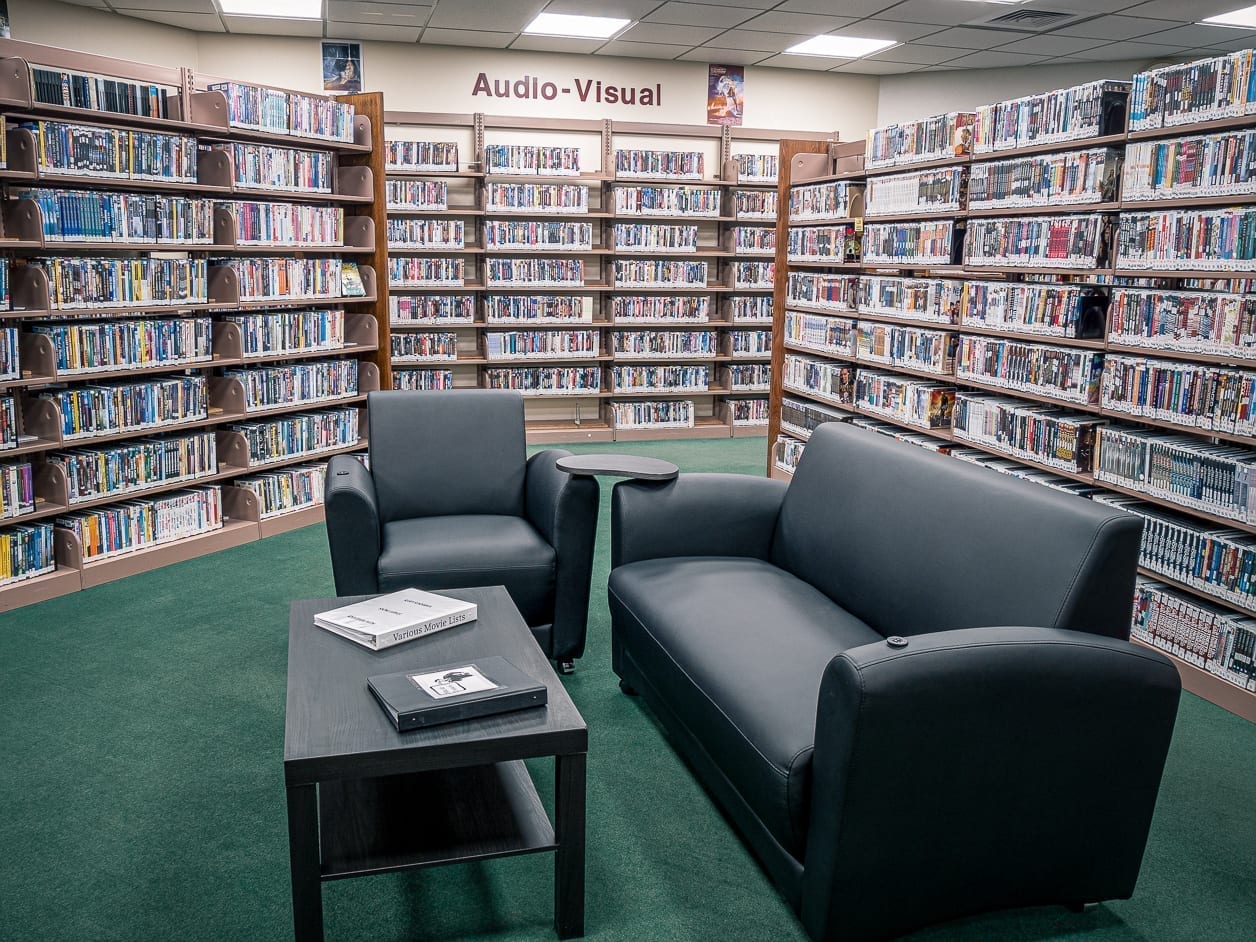 Audio-Visual Department
From new releases to classics, our DVD collection is always changing and offers patrons the best in entertainment! Browse fiction, non-fiction, TV series, and a children's section. Keep an eye on the ever-changing displays and the New section.
Music & Audio Books
Take a look at the new music or find your favorite artist from the hundreds of CDs we have available for checkout.  Or check out an Audio Book to enjoy your favorite author while driving.
Fiction & Non-Fiction
The Fiction section offers various genres and showcases the newest releases along with classics.  The  Non-Fiction section features a wide assortment of books from reference, genealogy, self-help, cooking, biographies, and much more. Explore the stacks and discover something new.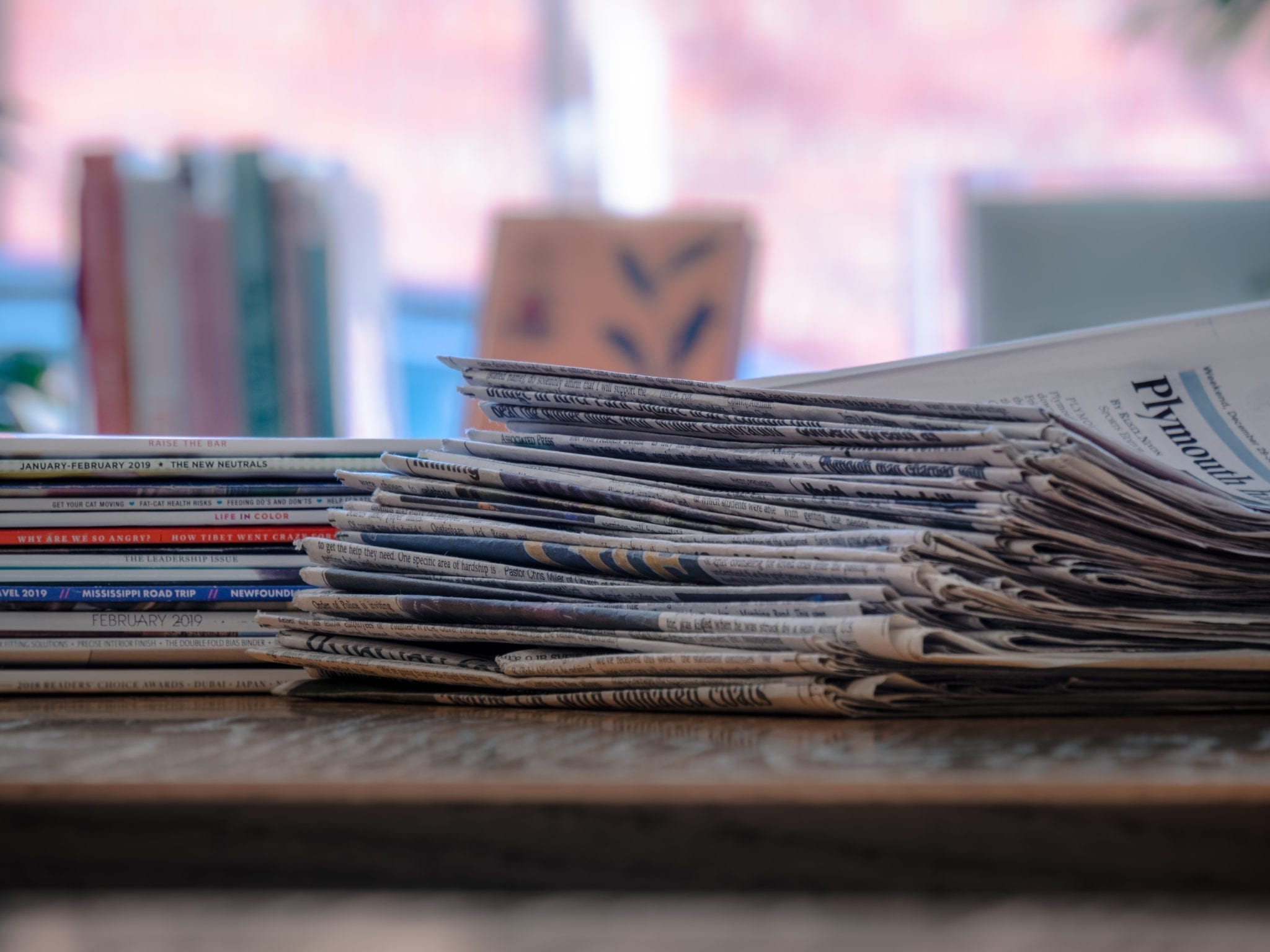 Magazines & Newspapers
Need a minute to relax, unwind, and catch up with current events? The library has magazines and local, regional, and national newspapers.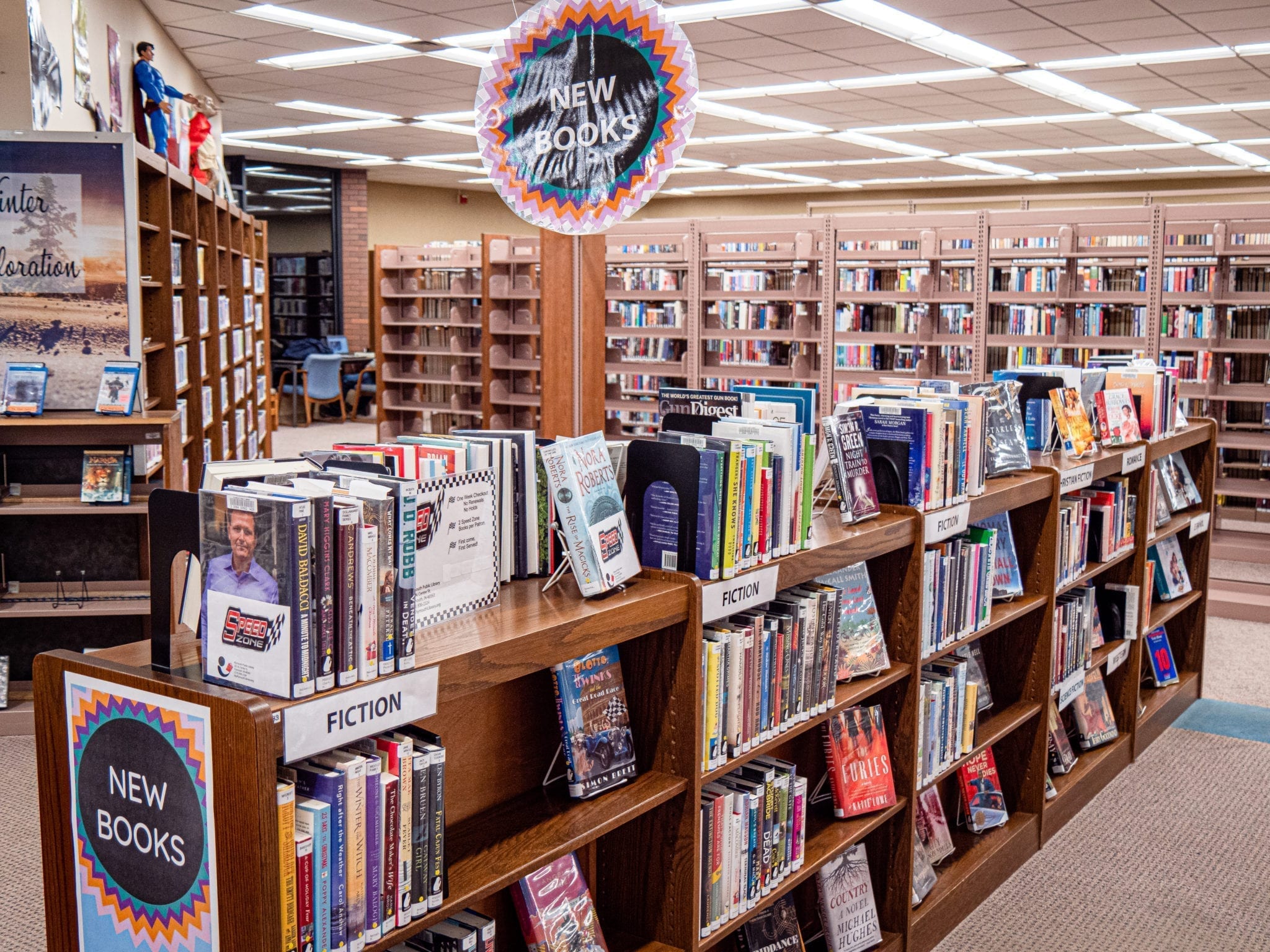 New Books
The New Books section is the go-to spot for the latest releases from your favorite authors, subjects, and genres.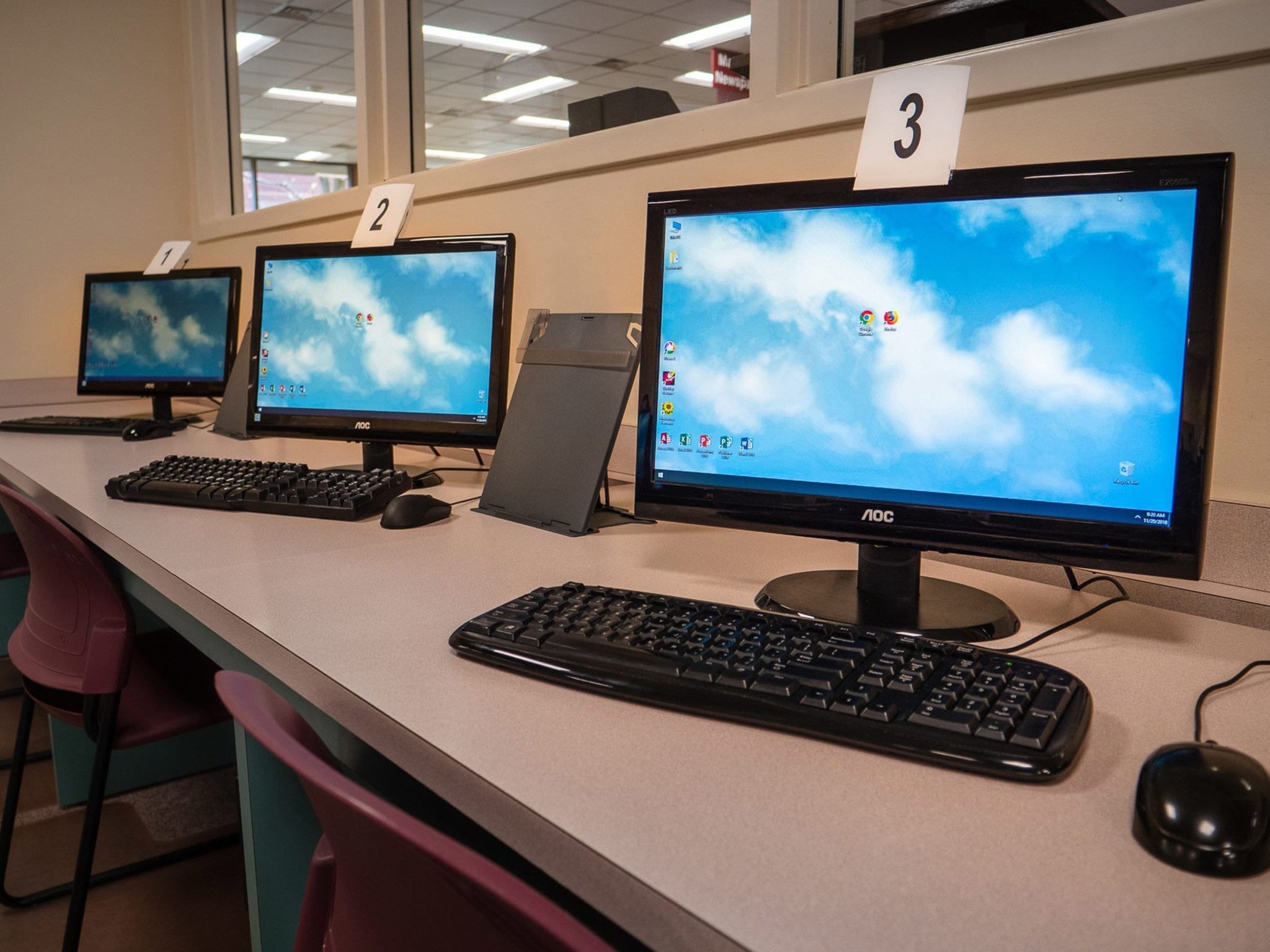 Computer Lab
The Computer Lab has 16 Internet computers with Microsoft Office, photo editing software, and a resume writing program. Printing is $0.15/page for black and white and $0.50/page for color. A scanner is available for photographs or documents as well as two large screen computers with special keyboards for those with vision impairment.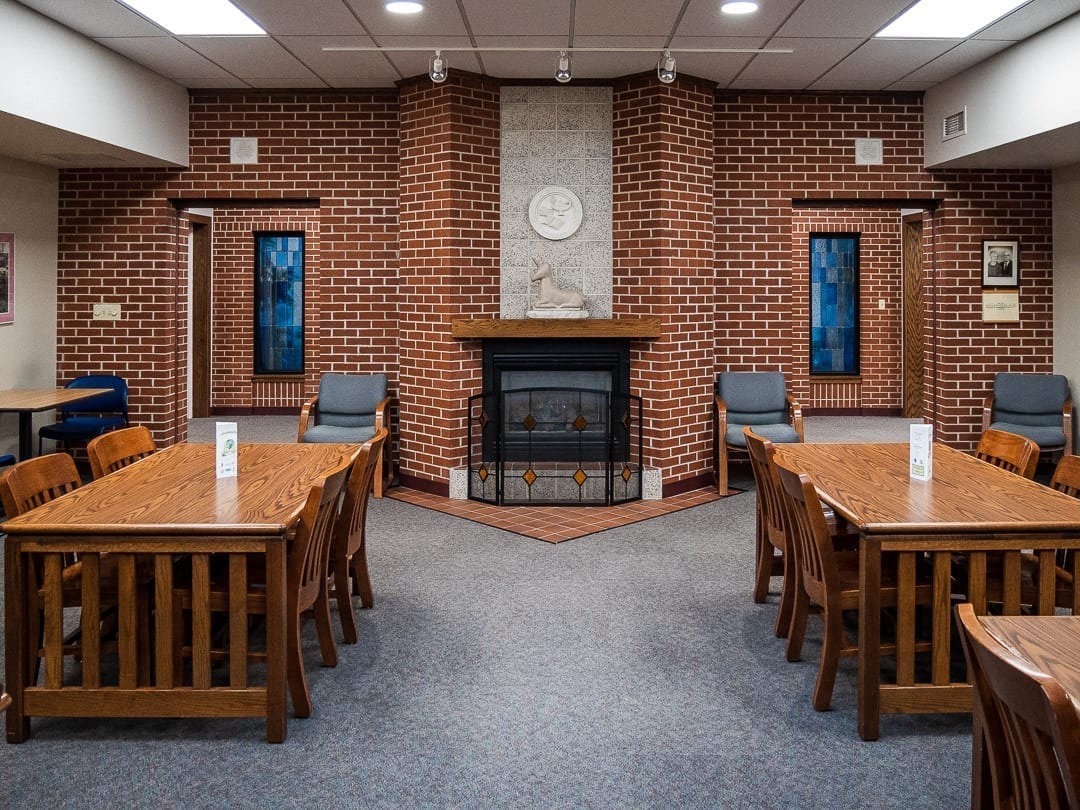 The Fireplace Room
With multiple tables, study carrels, chairs, and a skylight, our Fireplace Room is great for relaxing with friends, playing a board game, or enjoying one of our many special events.