Your one-stop place at PPL for all things Tween and Teen!
Stop in after school and work on your homework or just hang out with friends. Try the Nintendo Switch or pick one of the thousands of graphic novels to read.
Log onto PPL's free wifi and chat with friends.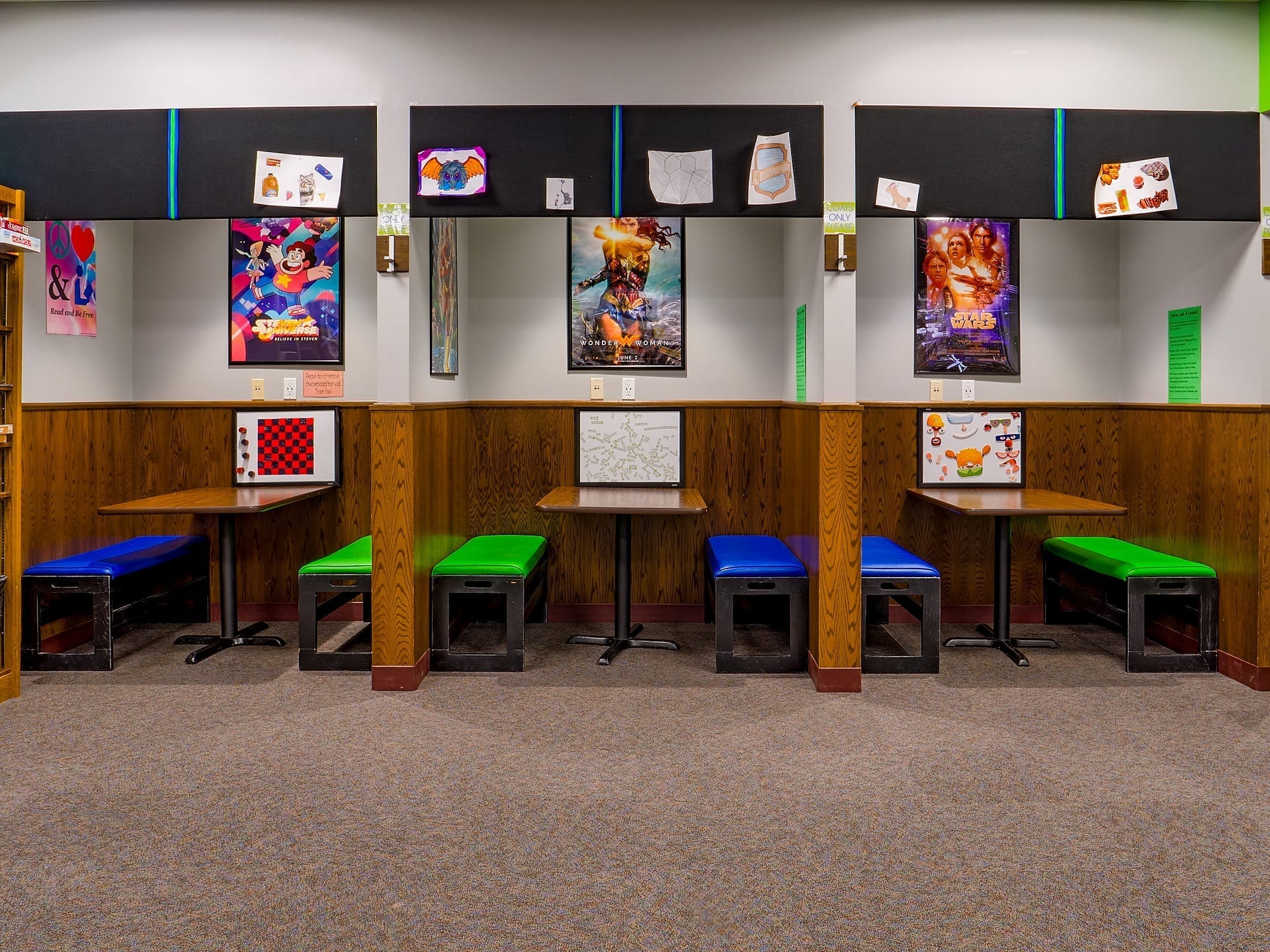 (The programs below only run during the school year.)
Mondays
Read Between the Lines Book Club
Sometimes stories are better when they are read out loud. Stop by for this read-aloud book club for tweens and teens.
Tuesdays
Popcorn Day
This snack always hits the spot after a long day at school. Try the different popcorn toppings and then challenge your friends on the Nintendo Switch.
Wednesdays
Study Day/Game Day
Need to get your homework done or study with friends? Pick a study booth and get to work. Don't have any homework? Gather your friends and play some board games.
Thursdays
Craft Corner
Feeling creative? Unplug for a minute and try your hand at making a craft. Crafts change weekly and DIY Craft Kits are available.
Fridays
TGIF
Hey, it's Friday! There are no special programs today, but The Nook is always open.